BRICKELL PLACE
Brickell Ave, Miami, FL 33129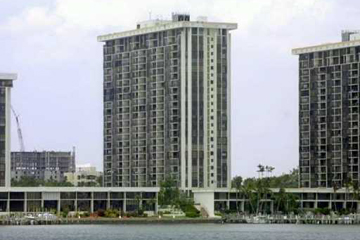 Description
1st Building is located 1865 Brickell Ave in the city of Miami.
The last in our four strong group of Brickell Place condos, Brickell Place 1865 Brickell Av. condominium offers the same high class amenities of the other condos in this Miami condo complex. Community laundry areas are also provided for your convenience and there is a biking and fitness trail that can be followed nearby. For a more relaxing time, there are of course the same great views of the city, the bay and the waterfront.
| | | | | |
| --- | --- | --- | --- | --- |
| Year Built | Number of Units | Stories | Sales | Rentals |
| 1975 | 0 | 23 | 4 | 0 |
2nd Building is located 1901 Brickell Ave in the city of Miami.
Another property in the prestigious Brickell Place condo complex, the Brickell Place, 1901 Brickell Avenue, has benefitted from recent renovation, along with other properties in this group. Additional leisure amenities include pool table, picnic area and handball, as well as provision for extra storage. The same advantages of covered parking, 24 hour security, boat dockage, pools and exercise room, not to forget the views over the city, bay and waterfront, all apply to this good value property, ripe for investment or first or second home buyers.
| | | | | |
| --- | --- | --- | --- | --- |
| Year Built | Number of Units | Stories | Sales | Rentals |
| 1975 | 310 | 26 | 7 | 2 |
---
You can switch building in this complex using the links below:
---