---
Fort Lauderdale Condos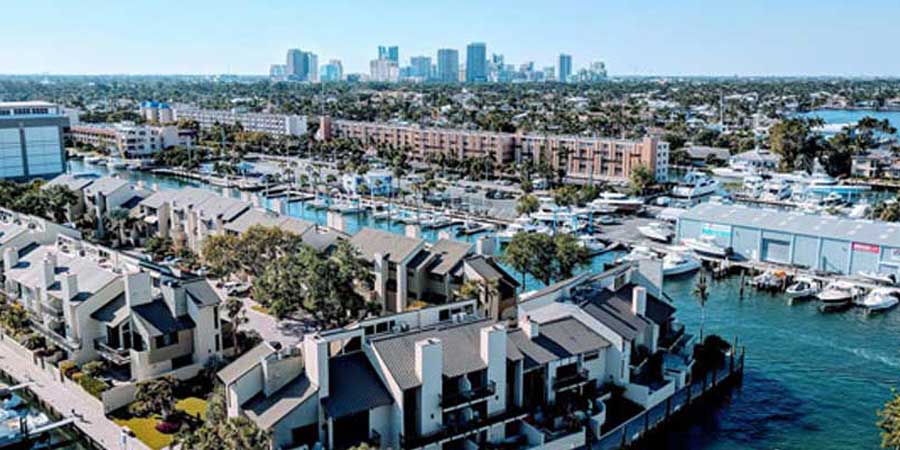 Fort Lauderdale condos bring a change of scenery to the Florida condo phenomenon. Settled on Florida's southeastern coast, Fort Lauderdale is a city popularly recognized as the "Venice of America" for its golden beaches and boating canals. Its long stretch is a promenade along the oceanside highway, lined with a selection of upscale restaurants, cafes, bars, and boutiques.
Discover the comfort and value of shopping in everything from boutiques to department stores in Fort Lauderdale. Residents and tourists can indulge in a shopping spree along Las Olas Boulevard, The Galleria, Sawgrass Mills, Broward Mall, and Stranahan House, a preserved 1900s home with antiques. Fort Lauderdale also features a thriving restaurant scene that offers something for everyone. Steak and seafood classics complement an array of international selections. Those trying to stay fit can also dive into the Atlantic for a swim or take satisfaction in a workout and healthy fare at a resort spa. And for those who are up for some adventure, head westward for an airboat into The Everglades. Other attractions include the pools, a museum of memorabilia at the International Swimming Hall of Fame, and Hugh Taylor Birch State Park, starring trails and a lagoon.
Fort Lauderdale condos have a premier location that makes them attractive to home buyers and investors. Some luxury condominium residences in Fort Lauderdale include the following: Sole Condominium, Paramount Fort Lauderdale Condominium, Coconut Grove Residences, Riva Condominium, Four Seasons Condominium, and W Residences. Contact us at Thine Agency today to learn more.
Tell Us More About Your Search
Find your perfect condo