---
Fort Lauderdale Homes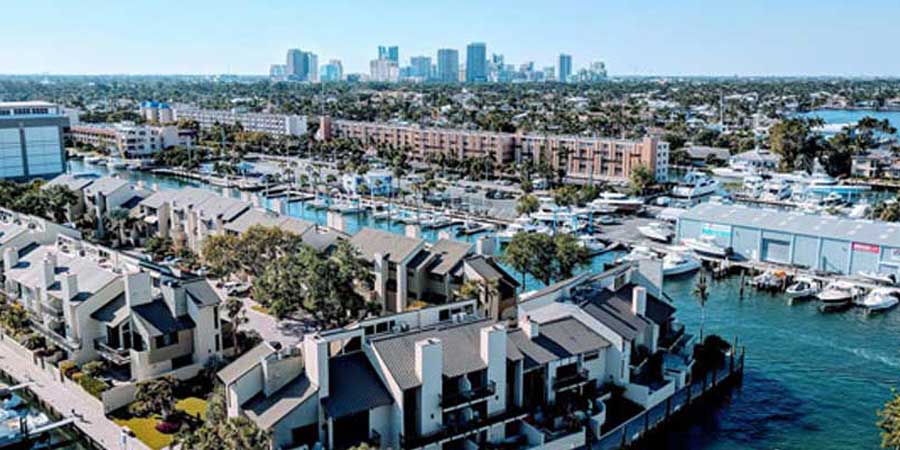 Address
Price
Beds/Bath
Interior
Updated

$88,000,000

$4400 / Sqft

6 / 11
20000 sqft
1 month ago

$22,500,000

N/A / Sqft

7 / 9
0 sqft
2 months ago

$21,000,000

$1915 / Sqft

6 / 10
10966 sqft
1 month ago

$18,900,000

$2401 / Sqft

6 / 9
7869 sqft
6 hours ago

$18,500,000

N/A / Sqft

0 / 0
0 sqft
2 weeks ago

$12,998,000

$2031 / Sqft

6 / 8
6398 sqft
2 hours ago

$12,990,000

$2025 / Sqft

5 / 8
6412 sqft
3 days ago

$12,950,000

N/A / Sqft

7 / 8
0 sqft
5 months ago

$10,999,000

$1238 / Sqft

8 / 9
8880 sqft
3 months ago

$9,995,000

N/A / Sqft

6 / 8
0 sqft
2 weeks ago

$9,900,000

$2224 / Sqft

5 / 6
4451 sqft
1 month ago

$8,995,000

$1665 / Sqft

4 / 5
5401 sqft
1 month ago

$7,999,999

$1122 / Sqft

6 / 8
7130 sqft
2 weeks ago

$7,950,000

$2890 / Sqft

4 / 4
2750 sqft
1 month ago

$7,950,000

$1474 / Sqft

6 / 7
5391 sqft
1 month ago

$7,695,000

$1455 / Sqft

5 / 5
5288 sqft
4 weeks ago

$7,495,000

$1305 / Sqft

6 / 6
5740 sqft
7 months ago

$7,250,000

$2418 / Sqft

4 / 4
2998 sqft
1 month ago

$6,950,000

$1500 / Sqft

6 / 6
4632 sqft
1 month ago

$6,950,000

$2230 / Sqft

4 / 4
3116 sqft
2 weeks ago

$6,750,000

$1496 / Sqft

6 / 7
4511 sqft
3 weeks ago

$6,300,000

$1095 / Sqft

5 / 6
5752 sqft
3 days ago

$6,000,000

$1298 / Sqft

6 / 7
4620 sqft
1 week ago

$6,000,000

N/A / Sqft

5 / 6
0 sqft
1 week ago

$5,950,000

$1136 / Sqft

5 / 7
5235 sqft
4 days ago

$5,750,000

$1422 / Sqft

5 / 5
4043 sqft
1 month ago

$5,699,995

$1159 / Sqft

5 / 7
4916 sqft
1 week ago

$5,500,000

$1390 / Sqft

5 / 6
3955 sqft
8 months ago

$5,500,000

$750 / Sqft

7 / 9
7325 sqft
1 month ago

$5,500,000

$947 / Sqft

7 / 8
5807 sqft
3 days ago

$5,450,000

$861 / Sqft

5 / 6
6323 sqft
8 hours ago

$5,295,000

$1215 / Sqft

4 / 5
4356 sqft
6 days ago

$5,150,000

$1082 / Sqft

5 / 5
4757 sqft
3 months ago

$4,399,000

$1053 / Sqft

4 / 5
4174 sqft
4 days ago

$4,395,000

$1076 / Sqft

5 / 5
4083 sqft
2 weeks ago

$4,350,000

$641 / Sqft

6 / 6
6780 sqft
3 days ago

$4,275,000

$888 / Sqft

5 / 4
4809 sqft
1 month ago

$4,200,000

$1195 / Sqft

4 / 4
3513 sqft
3 weeks ago

$4,180,000

$1154 / Sqft

3 / 4
3621 sqft
2 weeks ago

$3,999,000

$985 / Sqft

4 / 4
4056 sqft
1 day ago

$3,985,000

N/A / Sqft

5 / 4
0 sqft
1 month ago

$3,950,000

$838 / Sqft

5 / 6
4711 sqft
3 days ago

$3,875,000

$1230 / Sqft

4 / 3
3150 sqft
2 hours from now

$3,825,000

$746 / Sqft

5 / 5
5126 sqft
1 week ago

$3,800,000

N/A / Sqft

5 / 5
0 sqft
1 month ago

$3,750,000

$892 / Sqft

5 / 6
4203 sqft
5 days ago

$3,695,000

$1000 / Sqft

4 / 4
3694 sqft
1 month ago

$3,300,000

$1304 / Sqft

4 / 4
2529 sqft
1 month ago

$3,300,000

$1592 / Sqft

3 / 3
2072 sqft
2 months ago

$3,299,000

$722 / Sqft

5 / 5
4565 sqft
3 weeks ago

$3,245,000

$847 / Sqft

5 / 5
3827 sqft
3 weeks ago

$3,200,000

$901 / Sqft

5 / 5
3551 sqft
2 hours from now

$3,200,000

$911 / Sqft

6 / 3
3510 sqft
3 months ago

$3,198,000

N/A / Sqft

4 / 4
0 sqft
2 hours from now

$3,150,000

$929 / Sqft

7 / 5
3390 sqft
2 weeks ago

$2,999,000

$1670 / Sqft

3 / 3
1795 sqft
1 week ago

$2,950,000

$1152 / Sqft

4 / 5
2559 sqft
9 months ago

$2,950,000

$1099 / Sqft

4 / 3
2682 sqft
1 month ago

$2,900,000

$724 / Sqft

4 / 4
4002 sqft
1 month ago

$2,900,000

$930 / Sqft

6 / 5
3115 sqft
2 days ago

$2,900,000

$752 / Sqft

5 / 5
3856 sqft
1 month ago

$2,900,000

$897 / Sqft

4 / 5
3231 sqft
2 weeks ago

$2,800,000

N/A / Sqft

4 / 5
0 sqft
1 month ago

$2,800,000

N/A / Sqft

4 / 5
0 sqft
1 month ago

$2,800,000

N/A / Sqft

4 / 4
0 sqft
4 days ago

$2,790,000

$1377 / Sqft

3 / 2
2025 sqft
2 months ago

$2,749,000

$865 / Sqft

5 / 4
3177 sqft
1 month ago

$2,725,000

N/A / Sqft

4 / 5
0 sqft
3 months ago

$2,700,000

$748 / Sqft

4 / 4
3606 sqft
1 day ago

$2,650,000

$658 / Sqft

7 / 8
4022 sqft
1 month ago

$2,600,000

$1209 / Sqft

3 / 2
2149 sqft
3 days ago

$2,595,000

$1006 / Sqft

4 / 4
2579 sqft
1 week ago

$2,530,000

$835 / Sqft

4 / 4
3028 sqft
2 weeks ago

$2,495,000

$1070 / Sqft

5 / 4
2330 sqft
2 months ago

$2,495,000

$998 / Sqft

5 / 3
2500 sqft
1 week ago

$2,350,000

$1550 / Sqft

3 / 2
1516 sqft
2 weeks ago

$2,200,000

$715 / Sqft

3 / 3
3074 sqft
2 weeks ago

$2,199,000

$744 / Sqft

5 / 4
2954 sqft
2 days ago

$2,150,000

$720 / Sqft

3 / 3
2986 sqft
2 weeks ago

$2,099,000

$1202 / Sqft

4 / 3
1745 sqft
3 days ago

$2,000,000

$656 / Sqft

4 / 3
3046 sqft
3 weeks ago

$2,000,000

$786 / Sqft

4 / 3
2544 sqft
3 days ago

$1,949,999

$1197 / Sqft

4 / 3
1628 sqft
2 weeks ago

$1,949,000

$545 / Sqft

7 / 4
3576 sqft
1 week ago

$1,899,000

$1240 / Sqft

3 / 2
1531 sqft
1 week ago

$1,850,000

$1103 / Sqft

2 / 3
1677 sqft
1 month ago

$1,800,000

$484 / Sqft

4 / 3
3714 sqft
5 months ago

$1,800,000

$652 / Sqft

3 / 4
2757 sqft
2 hours from now

$1,799,999

$1186 / Sqft

2 / 2
1517 sqft
1 month ago

$1,749,999

$421 / Sqft

6 / 6
4153 sqft
3 weeks ago

$1,695,000

$611 / Sqft

4 / 4
2771 sqft
3 weeks ago

$1,675,000

N/A / Sqft

3 / 2
0 sqft
1 month ago

$1,675,000

$779 / Sqft

3 / 2
2148 sqft
1 month ago

$1,665,000

$782 / Sqft

5 / 3
2127 sqft
2 weeks ago

$1,650,000

$868 / Sqft

3 / 3
1900 sqft
2 weeks ago

$1,598,000

$1011 / Sqft

3 / 2
1580 sqft
2 weeks ago

$1,595,000

$688 / Sqft

4 / 4
2316 sqft
3 weeks ago

$1,595,000

$688 / Sqft

4 / 4
2316 sqft
3 weeks ago

$1,590,000

$1254 / Sqft

3 / 2
1267 sqft
3 months ago

$1,590,000

$915 / Sqft

3 / 3
1737 sqft
2 weeks ago

$1,555,000

$821 / Sqft

4 / 3
1894 sqft
1 week ago

$1,550,000

$596 / Sqft

5 / 4
2597 sqft
1 month ago

$1,500,000

$674 / Sqft

5 / 3
2223 sqft
2 months ago

$1,499,000

$400 / Sqft

4 / 5
3744 sqft
2 months ago

$1,499,000

$763 / Sqft

3 / 2
1964 sqft
1 month ago

$1,499,000

$811 / Sqft

3 / 2
1848 sqft
2 hours from now

$1,499,000

$491 / Sqft

7 / 5
3050 sqft
8 hours ago

$1,450,000

$395 / Sqft

6 / 5
3669 sqft
1 month ago

$1,450,000

$643 / Sqft

3 / 2
2254 sqft
1 month ago

$1,450,000

$869 / Sqft

4 / 3
1667 sqft
2 weeks ago

$1,450,000

N/A / Sqft

4 / 3
0 sqft
2 weeks ago

$1,449,000

$521 / Sqft

6 / 4
2781 sqft
2 weeks ago

$1,399,000

$868 / Sqft

3 / 3
1610 sqft
3 months ago

$1,390,000

$638 / Sqft

4 / 4
2176 sqft
2 days ago

$1,390,000

$595 / Sqft

4 / 4
2335 sqft
1 month ago

$1,390,000

$595 / Sqft

4 / 4
2335 sqft
1 month ago

$1,375,000

$878 / Sqft

4 / 3
1565 sqft
2 months ago

$1,370,000

$524 / Sqft

3 / 2
2614 sqft
1 month ago

$1,349,000

$830 / Sqft

5 / 3
1624 sqft
1 month ago

$1,299,990

$644 / Sqft

3 / 3
2016 sqft
2 hours from now

$1,279,000

$557 / Sqft

3 / 4
2294 sqft
5 days ago

$1,275,000

$643 / Sqft

3 / 2
1982 sqft
2 hours from now

$1,260,000

$743 / Sqft

3 / 2
1695 sqft
2 days ago

$1,249,000

$927 / Sqft

2 / 1
1347 sqft
1 month ago

$1,249,000

$757 / Sqft

3 / 3
1649 sqft
2 days ago

$1,245,000

$569 / Sqft

5 / 3
2188 sqft
1 month ago

$1,240,000

$848 / Sqft

3 / 2
1462 sqft
1 month ago

$1,190,000

$435 / Sqft

3 / 3
2735 sqft
2 months ago

$1,175,000

$509 / Sqft

4 / 3
2306 sqft
1 week ago

$1,175,000

$392 / Sqft

4 / 4
2996 sqft
2 weeks ago

$1,150,000

$408 / Sqft

4 / 3
2817 sqft
2 weeks ago

$1,100,000

$319 / Sqft

4 / 3
3440 sqft
1 month ago

$1,100,000

$341 / Sqft

5 / 3
3223 sqft
3 months ago

$1,100,000

$932 / Sqft

2 / 2
1180 sqft
1 week ago

$1,100,000

$420 / Sqft

4 / 3
2615 sqft
3 weeks ago

$1,099,000

$761 / Sqft

3 / 2
1444 sqft
6 days ago

$1,099,000

$485 / Sqft

4 / 3
2262 sqft
1 day ago

$1,099,000

$467 / Sqft

4 / 2
2353 sqft
3 weeks ago

$1,000,000

$437 / Sqft

3 / 3
2288 sqft
2 weeks ago

$1,000,000

$598 / Sqft

3 / 2
1672 sqft
6 days ago

$999,900

$636 / Sqft

3 / 2
1572 sqft
3 weeks ago

$999,000

$344 / Sqft

4 / 4
2903 sqft
5 days ago

$979,990

$694 / Sqft

4 / 2
1412 sqft
1 week ago

$950,000

$509 / Sqft

3 / 2
1864 sqft
2 weeks ago

$949,000

$518 / Sqft

4 / 3
1832 sqft
1 month ago

$945,000

$477 / Sqft

4 / 3
1980 sqft
1 week ago

$945,000

$709 / Sqft

3 / 2
1331 sqft
3 weeks ago

$925,000

N/A / Sqft

4 / 3
0 sqft
1 day ago

$920,000

$538 / Sqft

4 / 2
1708 sqft
2 weeks ago

$919,000

$604 / Sqft

4 / 2
1520 sqft
1 month ago

$899,900

$668 / Sqft

3 / 2
1346 sqft
1 month ago

$895,000

N/A / Sqft

3 / 2
0 sqft
2 days ago

$875,000

$506 / Sqft

3 / 2
1729 sqft
1 month ago

$865,000

$400 / Sqft

3 / 4
2158 sqft
1 month ago

$860,000

$575 / Sqft

3 / 2
1494 sqft
3 days ago

$859,990

$589 / Sqft

3 / 2
1459 sqft
5 days ago

$829,000

$415 / Sqft

4 / 2
1995 sqft
2 months ago

$829,000

$556 / Sqft

3 / 2
1489 sqft
4 days ago

$825,000

$545 / Sqft

4 / 2
1512 sqft
1 month ago

$799,000

$442 / Sqft

3 / 2
1806 sqft
1 day ago

$789,000

$390 / Sqft

3 / 3
2018 sqft
2 hours from now

$780,000

$425 / Sqft

3 / 2
1832 sqft
3 days ago

$779,000

$596 / Sqft

3 / 2
1306 sqft
2 weeks ago

$775,000

$717 / Sqft

3 / 1
1080 sqft
1 month ago

$760,000

$541 / Sqft

3 / 2
1404 sqft
1 month ago

$760,000

$562 / Sqft

2 / 2
1352 sqft
2 hours from now

$750,000

$509 / Sqft

3 / 2
1471 sqft
1 week ago

$749,500

$514 / Sqft

4 / 3
1458 sqft
3 weeks ago

$749,000

$376 / Sqft

4 / 3
1988 sqft
1 month ago

$749,000

$460 / Sqft

3 / 2
1626 sqft
1 month ago

$730,000

$434 / Sqft

4 / 3
1679 sqft
1 month ago

$729,000

$368 / Sqft

3 / 3
1979 sqft
2 weeks ago

$710,000

$459 / Sqft

3 / 2
1545 sqft
6 days ago

$699,900

$705 / Sqft

2 / 2
992 sqft
4 days ago

$699,000

$504 / Sqft

2 / 2
1385 sqft
2 weeks ago

$699,000

$395 / Sqft

3 / 3
1766 sqft
1 day ago

$689,000

$654 / Sqft

2 / 1
1053 sqft
2 months ago

$689,000

$360 / Sqft

4 / 2
1910 sqft
22 minutes from now

$675,000

$630 / Sqft

3 / 2
1070 sqft
1 day ago

$675,000

$728 / Sqft

2 / 1
926 sqft
1 week ago

$670,000

$497 / Sqft

3 / 2
1347 sqft
1 day ago

$669,000

$377 / Sqft

3 / 2
1772 sqft
3 weeks ago

$660,000

$281 / Sqft

4 / 2
2346 sqft
3 months ago

$649,900

N/A / Sqft

3 / 2
0 sqft
1 week ago

$629,999

$635 / Sqft

2 / 1
992 sqft
2 months ago

$629,900

$709 / Sqft

3 / 2
888 sqft
1 week ago

$610,000

$747 / Sqft

2 / 1
816 sqft
6 hours ago

$595,000

$568 / Sqft

3 / 2
1047 sqft
1 month ago

$595,000

$309 / Sqft

4 / 2
1920 sqft
7 hours ago

$589,000

$818 / Sqft

2 / 1
720 sqft
6 days ago

$584,000

$593 / Sqft

2 / 1
984 sqft
4 days ago

$575,000

$405 / Sqft

3 / 3
1417 sqft
1 month ago

$574,999

$378 / Sqft

3 / 2
1520 sqft
2 weeks ago

$569,900

$738 / Sqft

2 / 1
772 sqft
1 month ago

$569,000

$423 / Sqft

2 / 2
1343 sqft
8 hours ago

$550,000

$410 / Sqft

2 / 2
1340 sqft
2 hours from now

$550,000

$379 / Sqft

3 / 2
1450 sqft
2 weeks ago

$550,000

$333 / Sqft

4 / 3
1650 sqft
1 week ago

$545,000

$505 / Sqft

2 / 2
1079 sqft
3 weeks ago

$535,000

$355 / Sqft

5 / 3
1504 sqft
1 month ago

$535,000

$445 / Sqft

3 / 2
1201 sqft
1 week ago

$534,500

$431 / Sqft

3 / 2
1238 sqft
4 weeks ago

$529,900

$282 / Sqft

3 / 2
1875 sqft
2 days ago

$529,000

N/A / Sqft

4 / 2
0 sqft
1 month ago

$525,000

$390 / Sqft

4 / 2
1344 sqft
2 weeks ago

$525,000

$374 / Sqft

3 / 1
1403 sqft
3 weeks ago

$520,000

$592 / Sqft

2 / 1
878 sqft
2 hours from now

$510,000

$311 / Sqft

4 / 2
1638 sqft
2 weeks ago

$509,000

$360 / Sqft

5 / 2
1413 sqft
1 week ago

$505,000

$367 / Sqft

3 / 2
1374 sqft
3 weeks ago

$500,000

$378 / Sqft

3 / 2
1320 sqft
5 days ago

$499,999

$334 / Sqft

4 / 2
1494 sqft
3 days ago

$499,900

$477 / Sqft

4 / 2
1048 sqft
3 months ago

$499,000

$516 / Sqft

2 / 1
966 sqft
2 weeks ago

$497,000

$486 / Sqft

2 / 1
1021 sqft
3 weeks ago

$495,000

$380 / Sqft

3 / 2
1302 sqft
2 weeks ago

$495,000

$419 / Sqft

3 / 2
1179 sqft
1 week ago

$489,900

$394 / Sqft

3 / 2
1243 sqft
3 weeks ago

$489,900

$323 / Sqft

3 / 2
1515 sqft
1 day ago

$484,999

$416 / Sqft

3 / 3
1165 sqft
1 month ago

$481,000

$455 / Sqft

2 / 2
1056 sqft
1 month ago

$480,000

$393 / Sqft

3 / 1
1219 sqft
1 week ago

$479,999

$323 / Sqft

4 / 2
1483 sqft
1 month ago

$479,900

N/A / Sqft

3 / 2
0 sqft
3 days ago

$479,500

$368 / Sqft

2 / 1
1300 sqft
2 weeks ago

$479,000

$309 / Sqft

3 / 3
1546 sqft
2 weeks ago

$475,000

$364 / Sqft

2 / 2
1302 sqft
2 months ago

$475,000

$534 / Sqft

2 / 1
888 sqft
1 month ago

$469,900

$406 / Sqft

3 / 2
1156 sqft
3 weeks ago

$467,000

$310 / Sqft

3 / 2
1504 sqft
1 month ago

$465,000

$492 / Sqft

3 / 1
945 sqft
1 week ago

$460,000

$281 / Sqft

5 / 2
1635 sqft
1 month ago

$450,000

$529 / Sqft

3 / 2
850 sqft
2 months ago

$450,000

$480 / Sqft

4 / 2
936 sqft
2 days ago

$450,000

$288 / Sqft

3 / 2
1559 sqft
3 weeks ago

$449,000

$366 / Sqft

3 / 2
1224 sqft
4 days ago

$449,000

$364 / Sqft

2 / 2
1231 sqft
4 weeks ago

$449,000

$378 / Sqft

3 / 3
1186 sqft
3 days ago

$448,000

$336 / Sqft

3 / 2
1331 sqft
4 days ago

$445,000

$240 / Sqft

3 / 2
1850 sqft
3 weeks ago

$445,000

$296 / Sqft

3 / 2
1500 sqft
1 week ago

$440,000

$394 / Sqft

3 / 2
1116 sqft
1 hour ago

$439,900

$448 / Sqft

2 / 2
980 sqft
2 days ago

$439,300

$333 / Sqft

3 / 2
1318 sqft
1 week ago

$438,000

$399 / Sqft

3 / 2
1096 sqft
1 week ago

$435,000

$281 / Sqft

4 / 2
1544 sqft
3 days ago

$429,900

$265 / Sqft

3 / 2
1618 sqft
3 days ago

$429,000

$456 / Sqft

3 / 1
940 sqft
3 weeks ago

$425,000

$332 / Sqft

3 / 2
1278 sqft
3 weeks ago

$425,000

$353 / Sqft

4 / 2
1203 sqft
1 week ago

$420,000

$380 / Sqft

3 / 1
1103 sqft
1 month ago

$419,900

$347 / Sqft

3 / 2
1209 sqft
1 month ago

$415,000

$320 / Sqft

3 / 2
1295 sqft
1 month ago

$415,000

$303 / Sqft

4 / 2
1367 sqft
1 week ago

$409,900

$294 / Sqft

3 / 2
1394 sqft
19 hours ago

$409,000

$327 / Sqft

3 / 2
1248 sqft
1 day ago

$400,000

$409 / Sqft

2 / 2
977 sqft
7 months ago

$399,900

$345 / Sqft

4 / 2
1156 sqft
3 days ago

$399,900

$345 / Sqft

3 / 1
1158 sqft
3 days ago

$399,000

$323 / Sqft

3 / 2
1232 sqft
2 weeks ago

$380,000

N/A / Sqft

4 / 1
0 sqft
2 months ago

$375,000

$454 / Sqft

2 / 1
825 sqft
2 weeks ago

$368,000

$399 / Sqft

4 / 3
921 sqft
2 weeks ago

$350,000

$513 / Sqft

3 / 1
682 sqft
1 month ago

$349,999

$299 / Sqft

3 / 1
1167 sqft
3 weeks ago

$320,000

$318 / Sqft

3 / 1
1005 sqft
2 months ago

$320,000

$155 / Sqft

7 / 2
2056 sqft
4 days ago

$313,000

$218 / Sqft

3 / 2
1432 sqft
3 weeks ago

$288,000

$257 / Sqft

2 / 1
1120 sqft
1 week ago
Fort Lauderdale homes feature a more diverse, sensational lifestyle for all ages. An ideal destination and home for boating enthusiasts, Fort Lauderdale is a city on the coastal Atlantic and is the county seat of Broward County. This thriving metropolitan region north of Miami is one of Florida's biggest and most popular cities. It offers access to the beach, the Everglades, and all of southeast Florida's entertainment and attractions.
Fort Lauderdale was known as the "Venice of America" because of its comprehensive and intricate canal system with thousands of single-family homes, most with boat slips or dockage for large yachts. With around 42,000 resident yachts and 100 marinas and boatyards, Fort Lauderdale is considered a significant yachting capital and host of the largest yacht show in the world. Residents can also take satisfaction in an extensive selection of conveniences and distinguished hotspots. It is only a stone's throw away from the shops and boutiques of Las Olas Boulevard, Broward Mall, The Galleria, and Sawgrass Mills. Moreover, Fort Lauderdale also delivers a vibrant restaurant scene that complements a display of international options. Other attractions include trails, a lagoon at Hugh Taylor Birch State Park, and the International Swimming Hall of Fame's pools and memorabilia museum.
Fort Lauderdale homes promote an excellent location that renders them desirable to home buyers and investors. It is perfect for those who take great pleasure in living where both convenience and tranquility are within reach. Contact us at Thine Agency to learn more today!
Tell Us More About Your Search !
Find your ideal home.