---
Hollywood Condos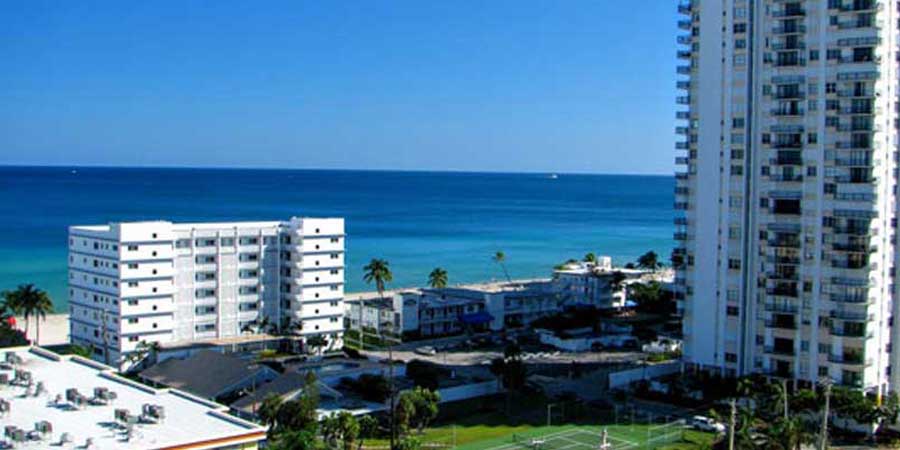 Hollywood condos offer an excellent place to live, considering it is more affordable than the neighboring communities, provide an abundance of outdoor recreation, and retain a robust career market. The City of Hollywood is popularly known as the "Diamond of the Gold Coast" and is a suburban waterfront district nestled in southeastern Broward County, between Miami and Fort Lauderdale. Although Hollywood is part of Miami's metropolitan area, it maintains a distinctive small-town setting. As a result, it entices people looking for a comfortable, relaxed, and ethnically diverse place to call home.
Hollywood condos provide a superb lifestyle and culture for its residents, starting with an annual average temperature of 75 degrees—a climate that many can only dream of. Hollywood residents undoubtedly love to spend time outdoors with all that great weather.
Apart from the beach, lushly-landscaped green spaces are dispersed throughout the city, and locals benefit from all these incredible parks to run, bike, or stroll. Shopping in Hollywood means independent boutiques and beachfront shops, and you can quickly lose a day perusing what's on offer. However, plenty of options are nearby for those who want a shopping mall experience. Aventura Mall and The Galleria offer an upscale shopping adventure, but you'll need help finding a local unanimity on which is better!
Hollywood proposes various real estate selections, ranging from high-rise condos with spectacular waterfront views to cozy single-family houses. Some of the distinguished condominium developments include the following: Hyde Resort & Residences, Alexander Towers, Costa Hollywood, The Wave, The Tides on Hollywood Beach, Hyde Beach House, and The Residences on Hollywood Beach.
Tell Us More About Your Search
Find your perfect condo