---
Bay Harbor Islands Condos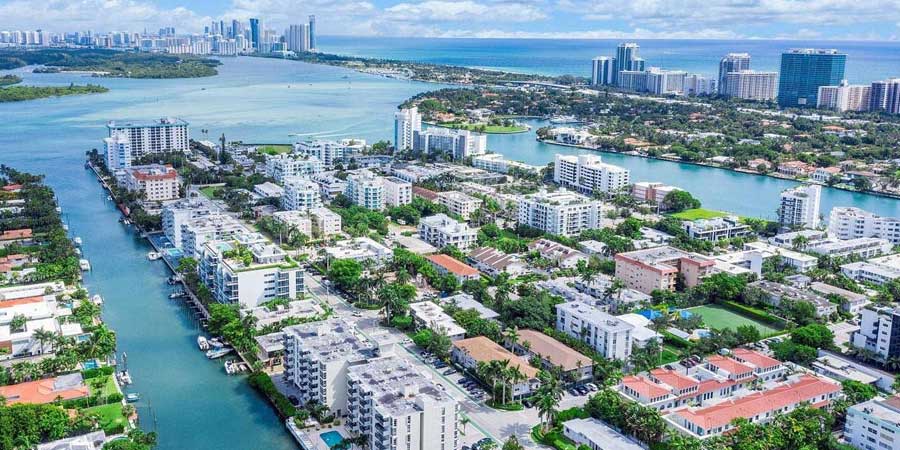 Bay Harbor Islands condos are settled in the northern end of Miami Beach, bordered by North Miami to the north, Bal Harbour and Surfside to the east and Indian Creek Island to the south. Bay Harbor Islands consists of two islands to the west of another one, the famous Miami Beach. It delivers an atmosphere that is a world apart, with a calm, relaxed neighborhood sense.
Bay Harbor Islands condos are perfect for those who want to escape the buzz of the big city as it provides a leafy green oasis to call home. Several locals are boat owners, and a number of the more affluent waterfront properties provide moorings and decks.
Bay Harbor Islands are lush and tropical, with shady gardens and tall palms. Various popular restaurants are clustered around the central concourse on East Island, home to a wide array of cafes, boutiques, drugstores, convenience shops, and car showrooms. Some of the premier condominium developments in Bay Harbor include the following: Kai at Bay Harbor, Blair House, Golden Key, Caravelle, Riva, Bay Harborview, Island Manor, Longwood Towers, Granada, and Guildford.
Bay Harbor Islands condos are ideally located near many popular hotspots and landmarks such as the Indian Creek Country Club, Dexter's Apartment (from the famous Showtime series "Dexter"), Normandy Shores Golf Club, Oleta State River Park, and Officer Scott Winters Park. It is also only by car, solely 20-minutes from the Miami International Airport and Downtown Miami and about half an hour to the I-95.
Tell Us More About Your Search
Find your perfect condo