---
Miami Condos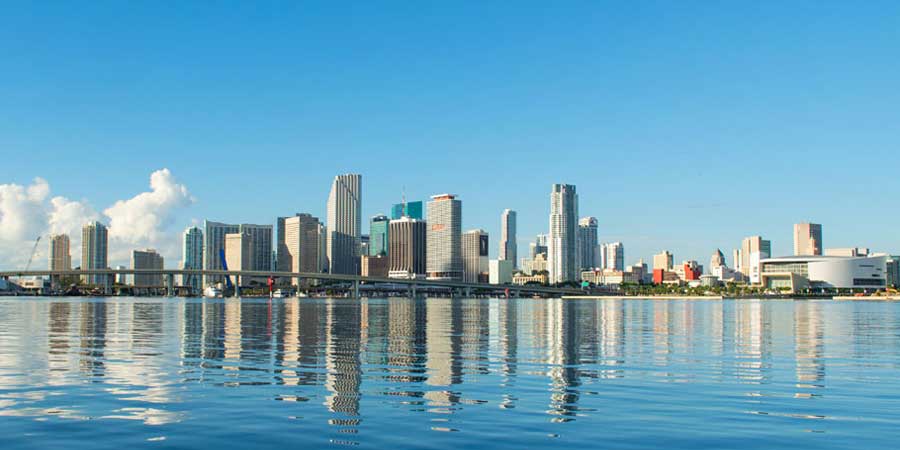 Edgewater Condos
Brickell Condos
Brickell Key Condos
Downtown Condos
Midtown Condos
Miami River Condos
Coconut Grove Condos
Grove isle Condos
Miami condos have one of the most desirable locations in Florida. Nestled on the southern tip of mainland Florida, Miami is perched between Biscayne Bay, the Atlantic Ocean to the eastern part, and Everglades National Park far west. Living and exploring can be a total blast if you're up for some adventure. Teeming in Miami with diverse cultural experiences, artwork, sizzling nightlife, and beauty, something is fascinating to see around every corner. But if you've only read about Miami or visited on vacation, you should first know that it's way more than just the beach!
Unlike most places, Miami condos in the real estate market have a proven reputation for being consistent. Miami's real estate appreciation rate has been consistently above average for the past ten years. Frequently referred to as the Magical City, Miami features many famous hotspots that star white sand beaches, Cuban food, cuisines, abundant shopping, energetic nightlife, art deco architecture, and a tropical atmosphere. Overall, purchasing a condo in Miami is an excellent choice for most buyers looking to buy a property.
Miami condos have the ideal locations being centrally located to all of Florida's best. It includes various points of interest, such as the Art Deco Historic District, Bayfront Park, Vizcaya Museum & Gardens, etc. It is also home to popular fine-dining restaurants such as Zuma, Boia De, La Mar, Mandolin Aegean Bistro, Boulud Sud Miami, and Zitz Sum and conveniences such as the organic grocer Whole Foods Market and Bayside Marketplace. It is also conveniently located just a 30-40 minute car ride from two international airports—Miami International Airport and Fort Lauderdale International Airport.
Tell Us More About Your Search
Find your perfect condo