---
Sunny Isles Beach Condos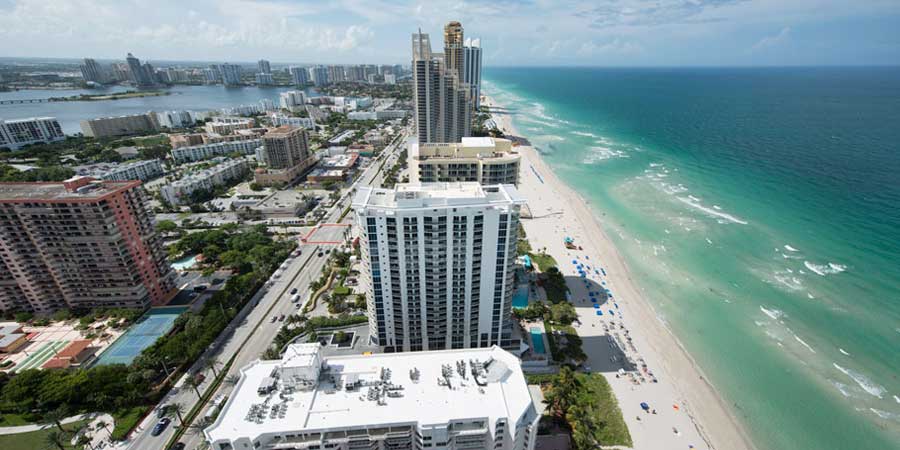 Sunny Isles Beach condos are elegantly placed on a two-mile-long boundary neighborhood near the northeastern edge of Miami-Dade County. Frequently referred to as Florida's Riviera, Sunny Isles Beach is known for its pristine white sand beaches, stunning ocean views, and various dining and entertainment options.
Sunny Isles Beach condos offer some of the most picturesque views of the Atlantic Ocean and Intracoastal waterways. The city extends along the ocean and is just a few-minute walking distance to the shore. Many businesses and high-end apartment complexes make it an excellent area to explore during the day. Numerous luxury condominium developments line the coastline of Sunny Isles Beach, featuring a wide range of choices for clients.
The Aventura Beach Club, Jade Ocean, Trump Palace, Ritz-Carlton Sunny Isles Beach, The Pinnacle, Sands Pointe, The Tropicana, and Golden Bay Club are some of the most prestigious choices for those looking for an existing condo to purchase in Sunny Isles Beach. Over the years, several renowned celebrities have lived in Sunny Isles Beach, including Floyd Mayweather, Ivan Rodriguez, DJ Khaled, and Sammy Sosa. Living in Sunny Isles Beach offers residents a dense urban feel.
For those who enjoy visiting Miami and Fort Lauderdale, Sunny Isles Beach condos are conveniently situated in between. It is also by car, 30 minutes south of Fort Lauderdale and 30 minutes north of Miami and the world-famous South Beach. Moreover, Sunny Isles Beach condos are within 10 minutes of the ultimate shopping in Aventura Mall and Bal Harbour.
Tell Us More About Your Search
Find your perfect condo