---
Miami Beach Homes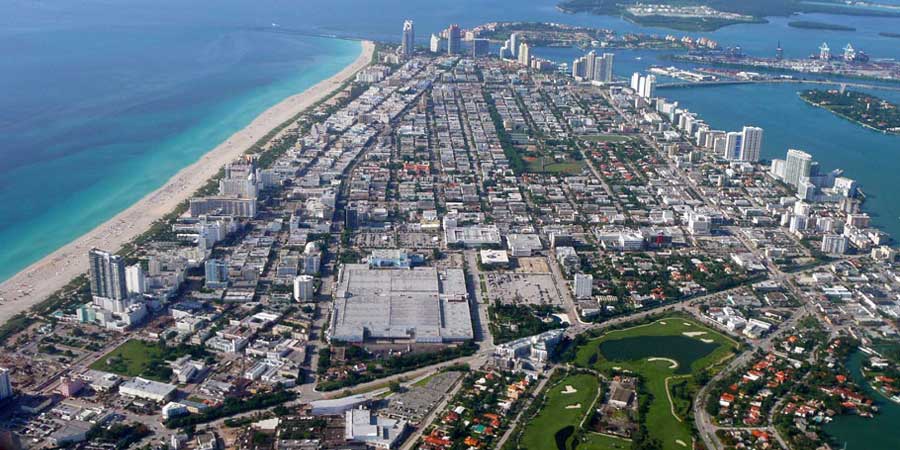 Address
Price
Beds/Bath
Interior
Updated

$150,000,000

$4239 / Sqft

20 / 28
35385 sqft
6 days ago

$80,000,000

$6373 / Sqft

9 / 13
12552 sqft
2 days ago

$75,000,000

$5334 / Sqft

7 / 13
14060 sqft
5 days ago

$65,000,000

$5116 / Sqft

7 / 10
12705 sqft
1 month ago

$54,000,888

$4440 / Sqft

10 / 12
12161 sqft
1 month ago

$52,500,000

$6759 / Sqft

7 / 10
7767 sqft
3 days ago

$49,500,000

$3271 / Sqft

9 / 15
15132 sqft
6 months ago

$48,500,000

$3248 / Sqft

8 / 13
14930 sqft
3 days ago

$44,000,000

$5680 / Sqft

6 / 9
7746 sqft
5 days ago

$43,000,000

N/A / Sqft

9 / 9
0 sqft
1 month ago

$42,000,000

$6294 / Sqft

8 / 9
6672 sqft
2 weeks ago

$41,100,888

$5209 / Sqft

5 / 7
7890 sqft
2 days ago

$38,500,000

$4695 / Sqft

7 / 8
8200 sqft
3 weeks ago

$37,500,000

$4796 / Sqft

7 / 8
7818 sqft
3 days ago

$37,500,000

$3844 / Sqft

9 / 12
9753 sqft
6 days ago

$35,000,000

$2736 / Sqft

9 / 13
12791 sqft
1 day ago

$33,000,000

$5489 / Sqft

6 / 7
6011 sqft
2 days ago

$30,600,000

$5584 / Sqft

6 / 7
5479 sqft
4 weeks ago

$29,900,000

$2188 / Sqft

9 / 14
13662 sqft
3 days ago

$29,520,000

N/A / Sqft

0 / 0
0 sqft
2 months ago

$28,900,000

$5412 / Sqft

7 / 10
5339 sqft
1 day ago

$28,000,000

$4597 / Sqft

5 / 7
6090 sqft
1 month ago

$28,000,000

$4067 / Sqft

5 / 5
6884 sqft
5 months ago

$27,900,000

$3282 / Sqft

6 / 8
8500 sqft
1 week ago

$27,900,000

$4576 / Sqft

5 / 6
6096 sqft
1 month ago

$26,500,000

$4240 / Sqft

7 / 10
6249 sqft
2 months ago

$24,900,000

$2272 / Sqft

8 / 8
10955 sqft
4 months ago

$24,900,000

$3503 / Sqft

6 / 7
7107 sqft
3 weeks ago

$24,850,000

$4355 / Sqft

5 / 5
5706 sqft
2 weeks ago

$22,900,000

$4433 / Sqft

5 / 7
5165 sqft
2 weeks ago

$21,900,000

$3931 / Sqft

6 / 4
5570 sqft
1 month ago

$21,500,000

$3908 / Sqft

4 / 5
5501 sqft
1 day ago

$21,000,000

$2186 / Sqft

9 / 11
9605 sqft
5 months ago

$21,000,000

$4360 / Sqft

5 / 5
4816 sqft
3 weeks ago

$21,000,000

$4465 / Sqft

5 / 6
4703 sqft
4 months ago

$21,000,000

$1849 / Sqft

10 / 14
11356 sqft
8 minutes from now

$20,950,000

$3766 / Sqft

5 / 5
5562 sqft
3 weeks ago

$19,800,000

$5271 / Sqft

4 / 6
3756 sqft
1 hour from now

$19,500,000

$2456 / Sqft

0 / 0
7937 sqft
2 weeks ago

$18,500,000

$3495 / Sqft

6 / 7
5292 sqft
2 months ago

$18,500,000

$3867 / Sqft

6 / 6
4784 sqft
1 month ago

$17,500,000

$2500 / Sqft

6 / 9
7000 sqft
1 hour from now

$17,000,000

$2766 / Sqft

6 / 7
6145 sqft
5 days ago

$16,995,000

$4661 / Sqft

3 / 4
3646 sqft
5 days ago

$16,500,000

$4730 / Sqft

5 / 4
3488 sqft
3 days ago

$15,995,000

$2648 / Sqft

7 / 7
6039 sqft
2 months ago

$15,900,000

$2196 / Sqft

7 / 7
7240 sqft
3 weeks ago

$15,900,000

N/A / Sqft

5 / 6
0 sqft
1 month ago

$14,950,000

$2941 / Sqft

5 / 6
5082 sqft
1 hour from now

$14,900,000

$4042 / Sqft

5 / 5
3686 sqft
1 month ago

$14,900,000

$4823 / Sqft

4 / 5
3089 sqft
5 days ago

$14,750,000

$2292 / Sqft

6 / 7
6434 sqft
1 month ago

$14,500,000

$1764 / Sqft

9 / 11
8216 sqft
2 days ago

$13,990,000

$2665 / Sqft

6 / 6
5248 sqft
1 hour from now

$13,975,000

$3013 / Sqft

6 / 8
4638 sqft
8 months ago

$13,950,000

$3844 / Sqft

4 / 4
3629 sqft
2 months ago

$13,900,000

N/A / Sqft

4 / 5
0 sqft
1 month ago

$13,900,000

$2060 / Sqft

6 / 7
6746 sqft
3 months ago

$13,850,000

$2487 / Sqft

7 / 8
5568 sqft
1 week ago

$13,750,000

$2667 / Sqft

4 / 5
5154 sqft
4 months ago

$13,500,000

$1986 / Sqft

7 / 8
6796 sqft
2 weeks ago

$13,500,000

$3972 / Sqft

4 / 4
3398 sqft
2 weeks ago

$13,000,000

$2798 / Sqft

4 / 4
4645 sqft
3 weeks ago

$12,900,000

$3020 / Sqft

5 / 5
4271 sqft
2 months ago

$12,500,000

N/A / Sqft

5 / 5
0 sqft
2 weeks ago

$12,000,000

$2709 / Sqft

5 / 6
4429 sqft
6 days ago

$11,949,000

$2806 / Sqft

4 / 5
4257 sqft
1 day ago

$11,500,000

$2120 / Sqft

6 / 6
5423 sqft
3 days ago

$11,500,000

$2232 / Sqft

5 / 6
5151 sqft
3 days ago

$11,500,000

$3465 / Sqft

4 / 5
3318 sqft
2 months ago

$11,450,000

$3275 / Sqft

5 / 5
3496 sqft
1 month ago

$11,350,000

$2011 / Sqft

5 / 7
5642 sqft
4 weeks ago

$10,900,000

$2454 / Sqft

6 / 7
4441 sqft
1 month ago

$10,850,000

$2345 / Sqft

5 / 7
4625 sqft
1 month ago

$10,800,000

$2221 / Sqft

5 / 6
4862 sqft
3 days ago

$10,500,000

$2836 / Sqft

4 / 4
3702 sqft
2 weeks ago

$10,500,000

$1893 / Sqft

5 / 6
5544 sqft
2 weeks ago

$10,300,000

$1648 / Sqft

5 / 6
6250 sqft
1 day ago

$9,950,000

$1969 / Sqft

6 / 5
5052 sqft
2 weeks ago

$9,800,000

$2263 / Sqft

6 / 6
4330 sqft
5 days ago

$9,800,000

$3757 / Sqft

5 / 6
2608 sqft
1 day ago

$9,800,000

$1842 / Sqft

5 / 8
5320 sqft
1 day ago

$9,770,000

$3530 / Sqft

4 / 5
2767 sqft
2 weeks ago

$9,650,000

$2200 / Sqft

5 / 3
4386 sqft
4 months ago

$9,500,000

$2670 / Sqft

7 / 7
3558 sqft
2 weeks ago

$9,500,000

$3358 / Sqft

4 / 5
2829 sqft
1 month ago

$9,400,000

$2650 / Sqft

6 / 4
3546 sqft
3 weeks ago

$9,250,000

$2551 / Sqft

4 / 4
3625 sqft
1 week ago

$9,000,000

$2686 / Sqft

4 / 4
3350 sqft
1 week ago

$8,900,000

N/A / Sqft

5 / 6
0 sqft
2 months ago

$8,900,000

$1901 / Sqft

5 / 6
4680 sqft
5 days ago

$8,895,000

$2882 / Sqft

4 / 3
3086 sqft
1 month ago

$8,750,000

$1934 / Sqft

5 / 7
4524 sqft
1 month ago

$8,750,000

$2908 / Sqft

4 / 4
3008 sqft
1 month ago

$8,750,000

$2168 / Sqft

5 / 5
4035 sqft
3 days ago

$8,700,000

$1351 / Sqft

8 / 8
6436 sqft
1 hour from now

$8,650,000

$1797 / Sqft

5 / 12
4812 sqft
1 week ago

$8,500,000

N/A / Sqft

5 / 5
0 sqft
5 days ago

$8,350,000

$2335 / Sqft

4 / 6
3575 sqft
1 month ago

$8,300,000

$2187 / Sqft

7 / 5
3795 sqft
1 month ago

$7,950,000

$1737 / Sqft

6 / 7
4576 sqft
2 days ago

$7,900,000

$1157 / Sqft

9 / 9
6828 sqft
1 month ago

$7,900,000

$1507 / Sqft

5 / 6
5239 sqft
2 weeks ago

$7,850,000

$1554 / Sqft

5 / 7
5049 sqft
2 days ago

$7,700,000

$2340 / Sqft

4 / 4
3290 sqft
1 week ago

$7,600,000

$2469 / Sqft

9 / 10
3077 sqft
2 days ago

$7,599,000

$3493 / Sqft

3 / 2
2175 sqft
1 month ago

$7,499,000

$1801 / Sqft

4 / 5
4162 sqft
2 days ago

$6,900,000

$1148 / Sqft

6 / 6
6008 sqft
2 weeks ago

$6,875,000

$2227 / Sqft

5 / 6
3086 sqft
3 weeks ago

$6,850,000

$1618 / Sqft

4 / 5
4232 sqft
2 months ago

$6,850,000

$1784 / Sqft

4 / 5
3839 sqft
3 days ago

$6,590,000

$1663 / Sqft

5 / 5
3961 sqft
1 day ago

$6,500,000

$1728 / Sqft

4 / 4
3760 sqft
2 weeks ago

$6,450,000

$1812 / Sqft

6 / 5
3559 sqft
1 week ago

$6,350,000

$1572 / Sqft

4 / 6
4039 sqft
1 month ago

$6,000,000

$1600 / Sqft

4 / 4
3750 sqft
2 weeks ago

$5,999,000

$1740 / Sqft

5 / 3
3447 sqft
4 weeks ago

$5,600,000

$1600 / Sqft

5 / 5
3500 sqft
2 weeks ago

$5,550,000

$1690 / Sqft

4 / 5
3283 sqft
1 month ago

$5,550,000

$1710 / Sqft

4 / 5
3245 sqft
2 days ago

$5,500,000

$1325 / Sqft

4 / 5
4149 sqft
1 hour from now

$5,470,000

$1994 / Sqft

3 / 4
2743 sqft
4 days ago

$5,399,000

$1495 / Sqft

5 / 4
3610 sqft
1 month ago

$5,390,000

$1226 / Sqft

5 / 5
4394 sqft
1 month ago

$5,380,000

$952 / Sqft

6 / 6
5647 sqft
1 week ago

$5,250,000

$1565 / Sqft

4 / 4
3353 sqft
7 hours ago

$5,249,000

$1342 / Sqft

4 / 4
3911 sqft
1 month ago

$5,200,000

$1471 / Sqft

3 / 4
3534 sqft
3 weeks ago

$4,995,000

$1509 / Sqft

4 / 5
3308 sqft
3 days ago

$4,995,000

$955 / Sqft

5 / 4
5228 sqft
3 days ago

$4,993,000

$1447 / Sqft

4 / 3
3450 sqft
5 days ago

$4,990,000

$1520 / Sqft

4 / 4
3281 sqft
1 hour from now

$4,950,000

$1522 / Sqft

5 / 5
3251 sqft
1 day ago

$4,950,000

$1243 / Sqft

4 / 4
3980 sqft
1 month ago

$4,900,000

$1323 / Sqft

5 / 6
3701 sqft
2 weeks ago

$4,880,000

$1987 / Sqft

4 / 4
2455 sqft
3 weeks ago

$4,850,000

$2037 / Sqft

4 / 4
2380 sqft
6 days ago

$4,800,000

$1640 / Sqft

5 / 5
2926 sqft
3 days ago

$4,800,000

$1230 / Sqft

5 / 6
3900 sqft
6 days ago

$4,750,000

$1417 / Sqft

5 / 5
3351 sqft
1 month ago

$4,700,000

$1558 / Sqft

4 / 5
3016 sqft
1 week ago

$4,500,000

$2428 / Sqft

3 / 3
1853 sqft
1 month ago

$4,500,000

$1947 / Sqft

3 / 2
2311 sqft
4 days ago

$4,500,000

$1607 / Sqft

3 / 3
2799 sqft
1 month ago

$4,500,000

$1054 / Sqft

5 / 5
4267 sqft
1 week ago

$4,495,000

$1431 / Sqft

4 / 4
3140 sqft
2 weeks ago

$4,400,000

$2277 / Sqft

3 / 3
1932 sqft
10 hours ago

$4,300,000

$1205 / Sqft

5 / 4
3568 sqft
4 days ago

$4,200,000

$1056 / Sqft

5 / 5
3975 sqft
2 days ago

$4,177,000

$1158 / Sqft

4 / 5
3604 sqft
1 month ago

$4,175,000

$1766 / Sqft

4 / 3
2363 sqft
4 days ago

$4,100,000

$1077 / Sqft

5 / 5
3805 sqft
3 days ago

$4,100,000

$1456 / Sqft

4 / 4
2815 sqft
1 week ago

$4,099,000

$1129 / Sqft

5 / 4
3630 sqft
9 hours ago

$4,000,000

$1214 / Sqft

5 / 4
3294 sqft
2 months ago

$3,999,990

$1407 / Sqft

5 / 6
2842 sqft
1 week ago

$3,995,000

$1434 / Sqft

4 / 4
2784 sqft
6 days ago

$3,950,000

$850 / Sqft

5 / 7
4644 sqft
2 months ago

$3,900,000

$1266 / Sqft

4 / 3
3080 sqft
3 days ago

$3,895,000

$1099 / Sqft

4 / 5
3543 sqft
3 weeks ago

$3,890,000

$1197 / Sqft

4 / 3
3248 sqft
2 days ago

$3,680,000

$1326 / Sqft

4 / 4
2774 sqft
3 months ago

$3,595,000

$1422 / Sqft

3 / 4
2527 sqft
2 months ago

$3,590,000

$1149 / Sqft

5 / 3
3124 sqft
1 week ago

$3,550,000

$1134 / Sqft

5 / 4
3129 sqft
4 days ago

$3,500,000

$2281 / Sqft

4 / 3
1534 sqft
3 months ago

$3,499,000

$1259 / Sqft

3 / 3
2779 sqft
6 days ago

$3,499,000

$1119 / Sqft

3 / 3
3125 sqft
6 days ago

$3,450,000

$1908 / Sqft

4 / 3
1808 sqft
5 months ago

$3,440,000

$1140 / Sqft

4 / 3
3015 sqft
1 month ago

$3,395,000

$1229 / Sqft

5 / 4
2761 sqft
3 weeks ago

$3,390,000

$1268 / Sqft

5 / 5
2673 sqft
1 hour from now

$3,250,000

$1267 / Sqft

4 / 3
2565 sqft
1 hour from now

$3,200,000

$1399 / Sqft

4 / 3
2287 sqft
1 hour from now

$3,150,000

$802 / Sqft

6 / 5
3926 sqft
5 days ago

$3,149,000

$1433 / Sqft

3 / 3
2196 sqft
5 days ago

$3,100,000

$846 / Sqft

4 / 5
3663 sqft
1 month ago

$3,000,000

$1051 / Sqft

5 / 4
2853 sqft
1 month ago

$3,000,000

$1829 / Sqft

3 / 2
1640 sqft
4 days ago

$2,999,180

$1007 / Sqft

4 / 4
2977 sqft
3 weeks ago

$2,950,000

$1079 / Sqft

6 / 6
2733 sqft
1 week ago

$2,950,000

$1001 / Sqft

5 / 4
2945 sqft
3 weeks ago

$2,950,000

$1730 / Sqft

3 / 3
1705 sqft
1 month ago

$2,890,000

$1325 / Sqft

3 / 3
2180 sqft
2 days ago

$2,800,000

$1722 / Sqft

3 / 2
1626 sqft
7 months ago

$2,790,000

$944 / Sqft

4 / 5
2954 sqft
1 hour from now

$2,695,000

$678 / Sqft

5 / 4
3970 sqft
2 weeks ago

$2,600,000

$1240 / Sqft

4 / 3
2096 sqft
2 weeks ago

$2,525,000

$1586 / Sqft

3 / 2
1592 sqft
1 day ago

$2,500,000

$1182 / Sqft

3 / 3
2115 sqft
1 hour from now

$2,500,000

$1108 / Sqft

4 / 3
2256 sqft
1 month ago

$2,500,000

$1328 / Sqft

3 / 3
1882 sqft
2 months ago

$2,499,000

$978 / Sqft

6 / 5
2553 sqft
2 weeks ago

$2,475,000

$887 / Sqft

5 / 4
2790 sqft
1 day ago

$2,450,000

$636 / Sqft

5 / 5
3848 sqft
3 months ago

$2,450,000

$1039 / Sqft

4 / 3
2356 sqft
1 hour from now

$2,443,000

$861 / Sqft

4 / 4
2836 sqft
9 hours ago

$2,395,000

$1451 / Sqft

4 / 3
1650 sqft
1 week ago

$2,375,000

$701 / Sqft

5 / 4
3384 sqft
1 hour from now

$2,299,000

$787 / Sqft

4 / 4
2918 sqft
4 days ago

$2,295,000

$1379 / Sqft

3 / 3
1664 sqft
2 months ago

$2,250,000

$705 / Sqft

3 / 3
3188 sqft
5 months ago

$2,250,000

$998 / Sqft

3 / 3
2254 sqft
1 hour from now

$2,250,000

$1010 / Sqft

4 / 4
2226 sqft
2 weeks ago

$2,250,000

$1035 / Sqft

5 / 4
2172 sqft
3 days ago

$2,200,000

$1238 / Sqft

3 / 3
1777 sqft
4 months ago

$2,195,000

$543 / Sqft

5 / 5
4041 sqft
1 month ago

$2,150,000

$875 / Sqft

3 / 2
2457 sqft
1 month ago

$2,149,000

$1134 / Sqft

3 / 3
1894 sqft
3 weeks ago

$2,100,000

$598 / Sqft

5 / 5
3507 sqft
2 months ago

$1,999,999

$981 / Sqft

4 / 3
2038 sqft
2 months ago

$1,999,999

$817 / Sqft

4 / 3
2446 sqft
1 day ago

$1,999,999

$542 / Sqft

4 / 5
3686 sqft
6 days ago

$1,989,000

$760 / Sqft

3 / 2
2614 sqft
1 week ago

$1,975,000

$1369 / Sqft

3 / 2
1442 sqft
2 weeks ago

$1,895,000

$1043 / Sqft

4 / 3
1816 sqft
1 day ago

$1,700,000

$998 / Sqft

3 / 2
1702 sqft
2 weeks ago

$1,700,000

$986 / Sqft

3 / 2
1724 sqft
3 months ago

$1,699,000

$840 / Sqft

3 / 3
2022 sqft
6 days ago

$1,695,000

N/A / Sqft

4 / 5
0 sqft
3 weeks ago

$1,695,000

N/A / Sqft

4 / 5
0 sqft
1 week ago

$1,600,000

$821 / Sqft

4 / 3
1948 sqft
3 months ago

$1,250,000

$766 / Sqft

4 / 2
1630 sqft
3 weeks ago

$1,200,000

$658 / Sqft

3 / 2
1823 sqft
6 hours ago

$1,189,000

$698 / Sqft

3 / 2
1702 sqft
1 month ago

$1,150,000

$511 / Sqft

5 / 4
2249 sqft
1 month ago

$1,100,000

$575 / Sqft

4 / 3
1912 sqft
1 day ago

$1,080,000

$699 / Sqft

3 / 2
1545 sqft
2 weeks ago

$997,000

$521 / Sqft

3 / 3
1913 sqft
3 days ago

$900,000

$673 / Sqft

3 / 2
1336 sqft
2 weeks ago

$829,900

$495 / Sqft

3 / 2
1675 sqft
1 day ago

$779,000

$215 / Sqft

5 / 6
3614 sqft
2 weeks ago

$679,000

$628 / Sqft

2 / 2
1080 sqft
1 week ago

$96,500

$861 / Sqft

0 / 0
112 sqft
3 months ago
Miami Beach homes feature a well-sought-after location that delivers an incredible beach lifestyle. Perched on a boundary island, Miami Beach is a coastal city between the Atlantic Ocean and Biscayne Bay. It also offers a spectacular panorama of the ocean, bay, and city views. Extending north to south from 87th Terrace to South Pointe Park, Miami Beach is a popular destination for tourists and locals.
It also has sub-neighborhoods, such as the world-famous South Beach and the fabulous South of Fifth district (SoFi). Miami Beach homes undoubtedly bring the urban oasis you've constantly been craving.
Miami Beach homes make it most desirable with their year-round breezes and outstanding art and cultural selections. Many hotspots in Miami Beach include the New World Symphony, Bass Museum of Art, Pérez Art Museum, Holocaust Memorial, and the 42,000-square-foot cultural Faena Forum. Faena Forum hosts a glamorous roster of events, exhibitions, performances, and lectures. Miami Beach is also home to the most influential art festival in the Western Hemisphere, which comes every December for four days, the Art Basel Miami Beach.
Miami Beach homes, with their pristine beaches, crystalline waters, energetic nightlife, various parks, upscale dining, and world-class shopping, make it a traveler's popular choice and why it is in high demand. Living in Miami Beach brings you closer to your beach living goals!
Tell Us More About Your Search !
Find your ideal home.