---
Hallandale Beach Condos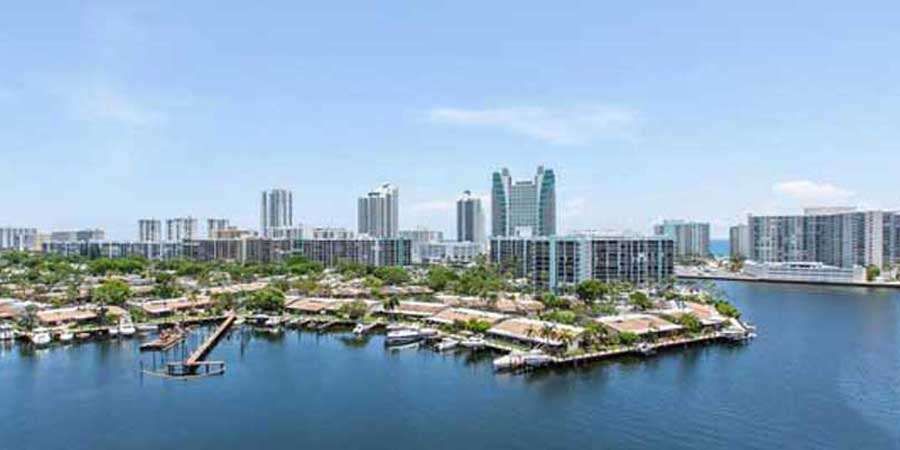 Hallandale condos are undoubtedly one of the best residential enclaves, with all of Greater Fort Lauderdale's featured beachside glory. Hallandale is a suburban city of Fort Lauderdale, situated in southern Broward County. The city lies along the Atlantic Ocean, 15 miles north of Miami and just south of Hollywood, and is named after Luther Halland, the son of a Swedish trading post operator for Henry Flagler's Florida East Coast Railroad. Living in Hallandale offers residents an urban sense not only for its vibrant nightlife and beach lifestyle but also because it has one of the fastest-growing populations in Broward County and Metropolitan Miami.
Hallandale rises out of the sand and promotes premier spots for a classic beach day, just when it seems that Florida's art deco era is long gone. It is the home of the famous Gulfstream Park and Mardi Gras Casino, a greyhound racing track that hosts the World Classic. Residents can also take satisfaction in various beach parks, including South City Beach Park and North City Beach Park, a perfect place to relax and enjoy the sound of the surf or settle a score in sand volleyball. In addition, visitors of Greater Fort Lauderdale are welcome to indulge in Hallandale Beach's activities and amenities, such as fishing and watersports, at Hallandale Beach City Marina. Hallandale is also a stone's throw away from countless upscale restaurants like Café Cita on the Beach, ETARU, and Juniper on the Water.
Hallandale condos include luxury condominium developments: 2080 Ocean Drive, Golden Horn, Clifton, Imperial Towers, The Hemispheres, Parker Dorado Condominium, and 2000 Ocean Condominium. Notable residents who have also resided in Hallandale are Iris Acker, Stewart H. Appleby, Morris Childs, Davin Joseph, Meyer Lansky, and Anthony Provenzano. Living in Hallandale is undoubtedly idyllic for those who love to have both leisure and conveniences within reach.
Tell Us More About Your Search
Find your perfect condo