---
North Bay Village Condos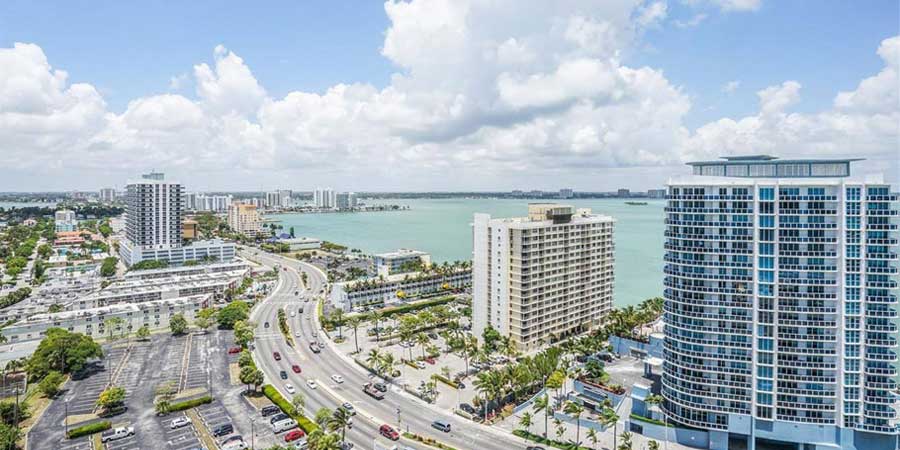 An idyllic preference for those seeking ultra-luxury living with a dense urban feel, North Bay Village condos provide convenient access to the Miami mainland and Miami Beach. North Bay Village comprises three islands: North Bay Island, Harbor Island, and Treasure Island. These islands are connected by the John F. Kennedy Causeway (79th Street) and extend across the crystal waters of Biscayne Bay from Downtown Miami to Miami Beach. Furthermore, North Bay Island features only single-family homes, while Harbor Island and Treasure Island offer a small collection of high-rise condominium residences.
Fundamentally a water destination for its residents up north, the North Bay Village islands were mainly underwater before excavating and filling in the 1940s. It became comprehensively famous for its restaurants and nightclubs thanks to the flocks of tourists. North Bay Village became an attraction to some celebrities, such as Judy Garland and Frank Sinatra. Dean Martin operated a nightclub in the 1960s and 1970s called Dino's, and even today, the North Bay Village condominium's restaurants and shops are a significant part of its enchantment.
North Bay Village condos include the following renowned premier developments: The Lexi, 360 Condos, Cielo on the Bay, The Bridgewater, Eloquence on the Bay, and Space 01. It is also located solely 5 minutes from the beach, more or less 10-15 minutes from Downtown Miami, Brickell Miami, and Wynwood Miami, and 20 minutes from Miami International Airport.
Tell Us More About Your Search
Find your perfect condo