---
Surfside Homes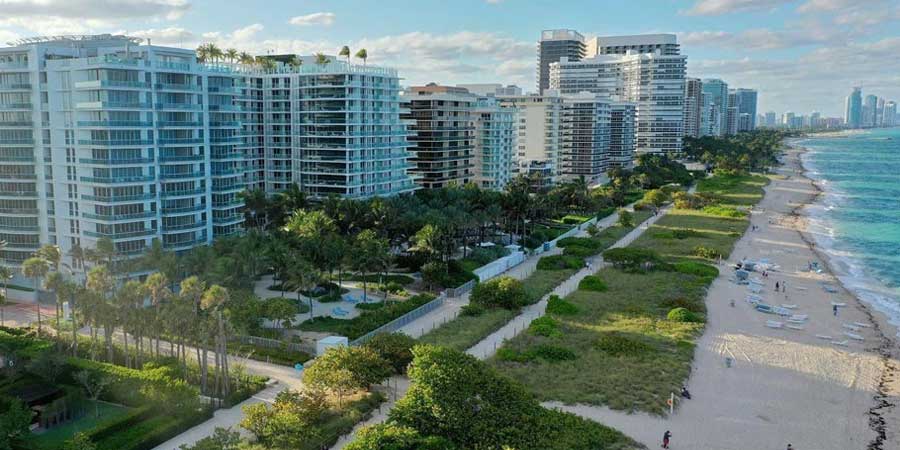 Address
Price
Beds/Bath
Interior
Updated

$25,000,000

$2790 / Sqft

7 / 10
8960 sqft
6 days ago

$22,500,000

$4102 / Sqft

6 / 5
5485 sqft
1 week ago

$11,550,000

$2106 / Sqft

5 / 5
5484 sqft
1 month ago

$11,000,000

N/A / Sqft

7 / 8
0 sqft
1 month ago

$7,920,000

$2406 / Sqft

5 / 4
3291 sqft
1 month ago

$5,500,000

$2675 / Sqft

3 / 3
2056 sqft
1 day ago

$4,995,000

$2004 / Sqft

3 / 3
2492 sqft
1 week ago

$4,600,000

$1135 / Sqft

6 / 5
4050 sqft
3 months ago

$4,485,000

$1177 / Sqft

6 / 6
3808 sqft
4 weeks ago

$4,299,000

$1425 / Sqft

3 / 3
3016 sqft
3 weeks ago

$2,535,000

$977 / Sqft

4 / 3
2594 sqft
1 day ago

$2,250,000

$650 / Sqft

6 / 5
3457 sqft
1 day ago

$2,225,000

$973 / Sqft

4 / 4
2286 sqft
1 month ago

$2,150,000

$1181 / Sqft

3 / 2
1820 sqft
2 weeks ago

$2,000,000

$1236 / Sqft

3 / 2
1617 sqft
2 weeks ago

$1,950,000

$1327 / Sqft

3 / 3
1469 sqft
1 month ago

$1,900,000

$1093 / Sqft

3 / 2
1737 sqft
4 months ago

$1,900,000

N/A / Sqft

5 / 6
0 sqft
2 months ago

$1,895,000

$913 / Sqft

4 / 4
2075 sqft
3 weeks ago

$1,700,000

$1214 / Sqft

3 / 2
1400 sqft
17 hours ago

$1,699,000

$1023 / Sqft

3 / 2
1660 sqft
1 month ago

$1,699,000

$1034 / Sqft

3 / 2
1642 sqft
17 hours ago

$1,675,000

$957 / Sqft

4 / 3
1749 sqft
1 month ago

$1,595,000

$858 / Sqft

4 / 3
1857 sqft
3 months ago

$1,595,000

$942 / Sqft

3 / 2
1693 sqft
1 month ago

$1,595,000

$1268 / Sqft

3 / 2
1257 sqft
1 month ago

$1,550,000

$711 / Sqft

3 / 2
2180 sqft
4 weeks ago

$1,500,000

$749 / Sqft

3 / 3
2002 sqft
1 month ago

$1,450,000

$691 / Sqft

3 / 2
2097 sqft
6 days ago

$1,395,000

$1008 / Sqft

3 / 2
1383 sqft
1 hour ago

$1,299,000

$861 / Sqft

3 / 3
1507 sqft
4 weeks ago
Surfside homes feature a charming oasis atmosphere, which gives off an unparalleled tropical lifestyle. Also widely known as Miami's uptown beach community, Surfside is a tight-knit town spanning one square mile, perched between Miami Beach and Bal Harbour. The Atlantic Ocean settles against its eastern shore, and the Intracoastal Waterway is its western border.
Surfside homes residents can relish a wide array of spectacular, down-to-earth experiences. They can dine in lavish restaurants such as Josh's Deli, which offers a new twist on the typical Jewish delicatessen. Its hearty menu and traditional dishes take alongside more playful interpretations. Or bask in the sun with Surfside's pristine white, sandy beaches proposing abundant space to spread out.
It is also a popular destination for families and those looking for a replenishing day under the sun. While walking around town, keep your eyes smoothed for the vivid Surfside sea turtle sculptures cultivated by local artists to raise awareness of sea turtle-nesting season, which runs from May through October.
Surfside homes are also conveniently situated a stone's throw solely away from all of Miami and Miami Beach's best. In addition, it is just a walking distance from the world-class shops at Bal Harbour. Homes in Surfside are constructed in the Art Deco style and are seated on streets named after distinguished writers and poets, including Abbott, Carlyle, Byron, and Dickens.
Tell Us More About Your Search !
Find your ideal home.